It seems that a fictional novel about the character known as Charles Legrand was already penned in 1889 just one year after the Ripper case. I guess dredging up this same fictional account by the publication of a new book is not a good idea. Might as well buy the book illustrated by Miss Emilie Bayard and written by one of the earliest Ripper authors, CHARLES LEGRAND. Maybe Carlo Sesicovitch, alias Howard Adams, alias Legrand, alias Grandy, alias the Dutchman, alias the Colonel, plus many others, adopted the name of the fictional character depicted in this book.
[img]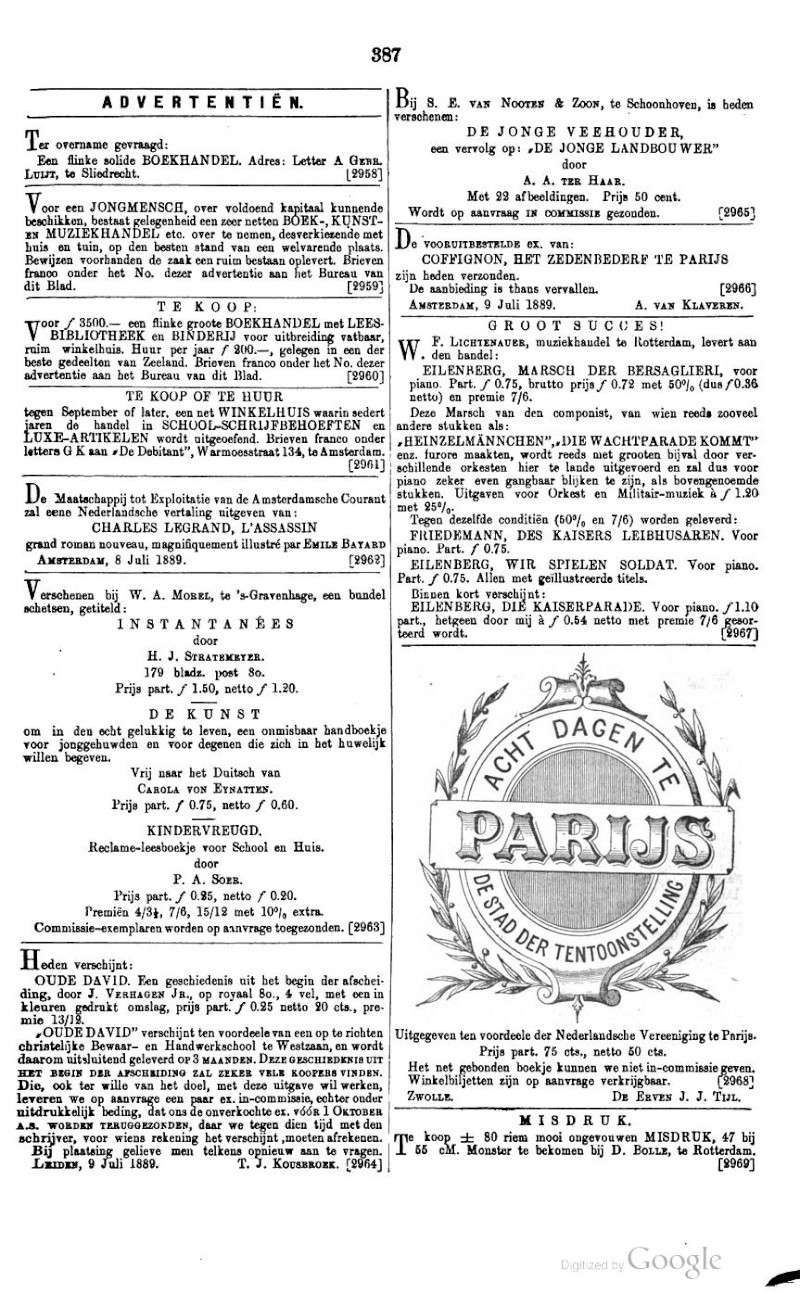 [/img]
Translation:
The Society for the Exploitation of the Dutch translating for the Amsterdam Courant will issue:
Charles Legrand, The Assassin, great new
novel
, beautifully illustrated by Emilie Bayard, Amsterdam, 8 July 1889
Source: Nieuwsblad Voor Den Boekhandel, Volume 56, Page 387
Information about the novel can be found here:
http://books.google.com/books?id=hCpIQwAACAAJ&dq=%22Charles+Legrand%22&lr=&as_drrb_is=b&as_minm_is=1&as_miny_is=1880&as_maxm_is=12&as_maxy_is=1890&as_brr=0&cd=17

***************************************
Karen Trenouth
Author of: "Epiphany of the Whitechapel Murders"
Author of: "Jack the Ripper: The Satanic Team"

Similar topics
---
Permissions in this forum:
You
cannot
reply to topics in this forum