Found below, is a record of Dr. Alfred William Pearson, from Kingswinford, assisting Dr. Lawson Tait in an ovariotomy of the left ovary on a 14 year old patient. The operation was successful and the patient survived. Tait was a very prestigious Surgeon who performed many ovariotomies and nephrectomies through the lumbar approach. He never became an MD and yet is considered a pioneer in Gynecological Surgery. He was the President of The British Gynecological Society, The Medical Defence Union, and was the first Professor of Gynecology at Queen's College in Birmingham. Read the entire article by Tait to find out more about Pearson's abilities as a Doctor, as he correctly analyzed a patient with a possible cancerous ovary.
Drs. Pearson and Tait were also in some of the same Associations in Birmingham, such as the Midland Medical Society and the Birmingham Branch of the British Medical Association. The possibility that they knew each other personally is quite high.
[img]
[/img]
[img]
[/img]
[img]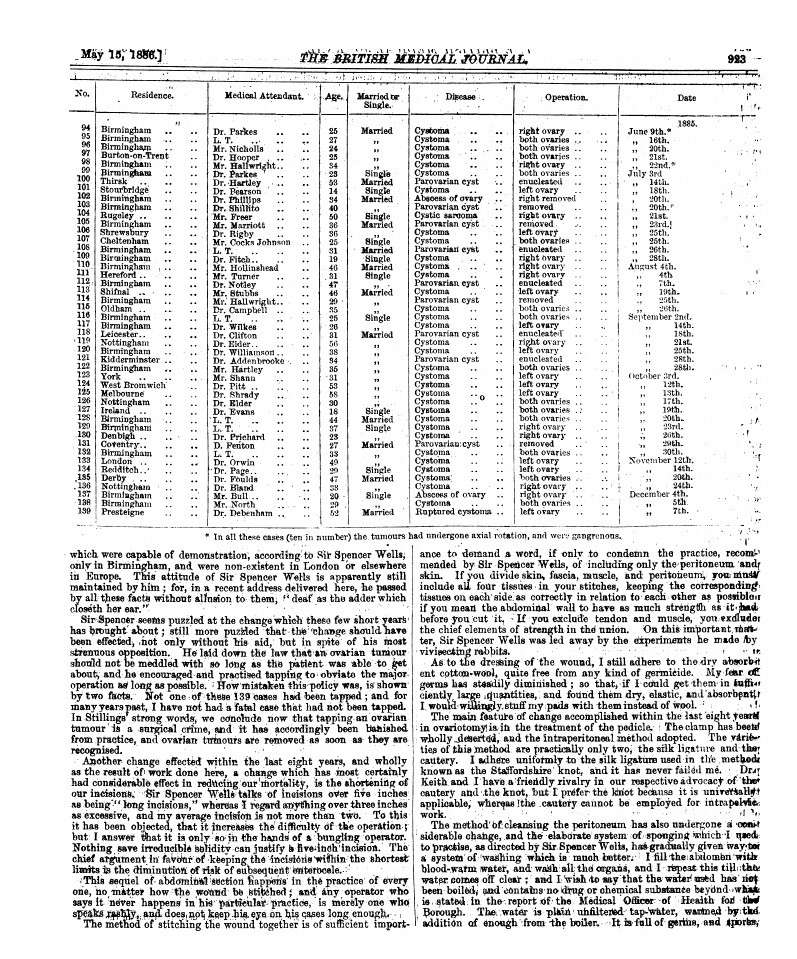 [/img]
[img]
[/img]

***************************************
Karen Trenouth
Author of: "Epiphany of the Whitechapel Murders"
Author of: "Jack the Ripper: The Satanic Team"
---
Permissions in this forum:
You
cannot
reply to topics in this forum