The first radical hysterectomy was performed in 1888. Please read the following:
Introduction
According to the official medical history, vaginal radical hysterectomy was introduced after abdominal radical hysterectomy. Wertheim first performed an abdominal radical operation, which bears his name, in 1898 while Schauta performed the vaginal counterpart in 1901. The official history, as is often the case, is incorrect. In fact, the first radical hysterectomy was conducted in 1888 by the Czech surgeon Karl/Karel J. Pawlik. He was the first who emphasized that a part of the vagina and a part of the parauterine tissues should be removed in connection with the hysterectomy in treating cancer of the uterine cervix. He used the vaginal route in performing this "extended hysterectomy", which was much easier following the paravaginal incision introduced by a German gyaenocologist, Karl August Schuchardt (1856-1901). It was only seven years later (1895) that a young resident at the John Hopkins Hospital in Baltimore started performing the same operation using the abdominal route. The entire article can be found at this link.
http://72.14.205.104/search?q=cache:OXsd3KEgxVcJ:www.cme.hu/dlObject.php%3Faid%3D275%26/102-109dargent.pdf+Radical+Hysterectomy+%2B+1888&hl=en&ct=clnk&cd=2&gl=ca
So, 1888 was the year of the emergence of the Radical Hysterectomy. The vaginal route was first performed by the Czech surgeon, Karl/Karel J. Pawlik (1849-1914) from Vienna, later Prague. Even more remarkable was the abdominal route which was performed by the murderer known as Jack The Ripper. He was 7 years ahead of his time in surgical innovation. Unfortunately, performing these illegal surgeries on helpless unfortunates in the streets and in backyards does not get your name in the medical journals of the day.
[img]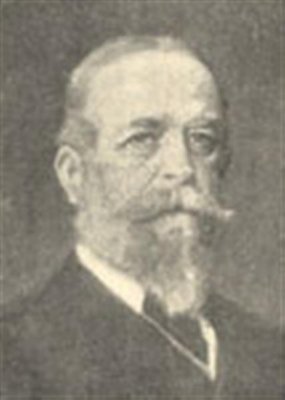 [/img]
Dr. Karl J. Pawlik
From the Univerzita Karlova V. Praze i-Forum

***************************************
Karen Trenouth
Author of: "Epiphany of the Whitechapel Murders"
Author of: "Jack the Ripper: The Satanic Team"
---
Permissions in this forum:
You
cannot
reply to topics in this forum