Law and Police Record.
THE RIVER LEA MYSTERY.
[img]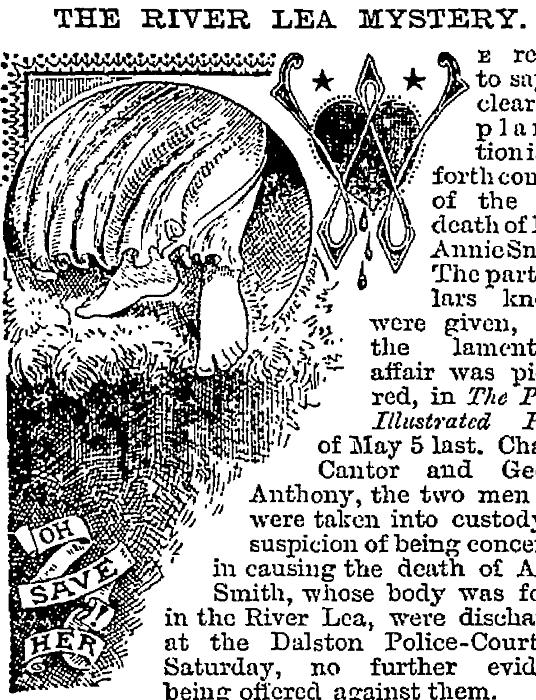 [/img]
We regret to say no clear explanation is yet forthcoming of the sad death of Miss Annie Smith. The particulars known were given, and the lamentable affair was pictured, in The Penny Illustrated Paper of May 5 last. Charles Cantor and George Anthony, the two men who were taken into custody on suspicion of being concerned in causing the death of Annie Smith, whose body was found in the River Lea, were discharged at the Dalston Police-Court on Saturday, no further evidence being offered against them.
Source: Penny Illustrated Paper