KNIGHTS TEMPLAR OPEN TRIENNIAL CONCLAVE
[img]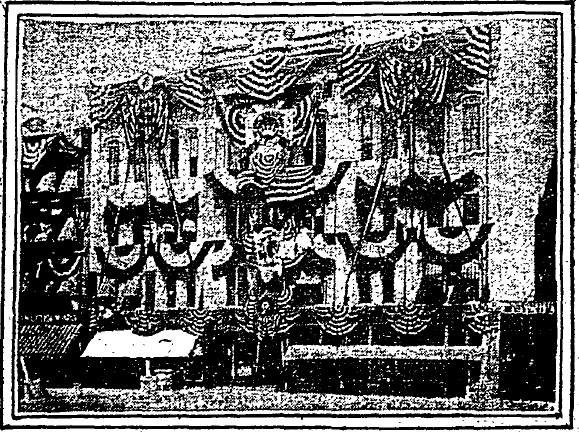 [/img]
THE MASONIC TEMPLE
SARATOGA, N.Y., July 11. - Thirty-five hundred sir knights arrived in Saratoga to attend the thirtieth triennial conclave and grand encampment of Knights Templar of the United States.
The special representative of King Edward VII, Colonel the Right Hon. Henry James, Earl of Euston, arrived on a special train. He was received with due pomp and ceremony and escorted to the encampment headquarters, in the Grand Union Hotel.
The Earl of Euston, who bears among his high-Masonic titles those of thirty-third degree G.T.C. and most eminent and supreme grand master of the great priory of the United religious and military orders of the Templars of St. John of Jerusalem, Palestine and Malta, in England and Wales, was accompanied from England by Thomas Fraser, of London, who holds the rank of great marshal; Frederick C. Vandeuser, of London; Past Grand Banner Bearer Boucleant, and Henry Homer, also of London, banner bearer.
Source: The Quincy Daily Journal, July 11, 1907, Page 8

***************************************
Karen Trenouth
Author of: "Epiphany of the Whitechapel Murders"
Author of: "Jack the Ripper: The Satanic Team"
---
Permissions in this forum:
You
cannot
reply to topics in this forum