MURDERED CONSTABLE.
Inquest Resumed Today.
The East London Coroner resumed his inquiry into the circumstances surrounding the tragic death of Police-constable Ernest Thompson at the Limehouse Coroner's Court this afternoon.
Barnet Abrahams who is under remand from the Thames Police Court on a charge of murdering the officer, was brought to the Court from Holloway Prison in a four-wheeled cab, with two prison warders.
[img]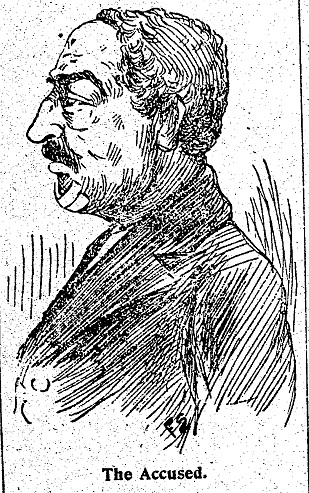 [/img]
[img]
[/img]
The Fund for Prisoner's Defence.
With the object of shortening the proceedings before the Coroner, it was decided that the accused man should not give evidence at today's inquest, but he will undoubtedly do so if he is placed on trial at the Central Criminal Court.
Various statements have appeared as to the collection of large sums of money for the defence of Abrahams. These statements are not only unauthorised but are absolutely untrue.
At present the fees for his defence have been provided by his relatives, but at a meeting of some sympathisers, held last night, it was decided to form a committee and to seek funds so that he can be properly defended when placed upon his trial.
Numerous sympathisers, of the same faith as the accused man, have offered to assist in his defence, but at present the man's own relatives and friends know nothing of any such fund as is represented to have been collected.
The matter at present is in the hands of Mr. Ben Cooper, who is secretary of the trade society of which the prisoner is a member, and he will be pleased to answer any inquiries on the matter.
Source: The Echo, Wednesday December 5, 1900

***************************************
Karen Trenouth
Author of: "Epiphany of the Whitechapel Murders"
Author of: "Jack the Ripper: The Satanic Team"

Similar topics
---
Permissions in this forum:
You
cannot
reply to topics in this forum